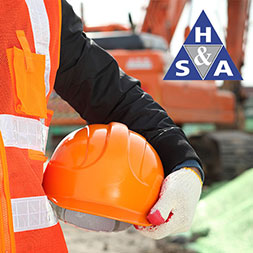 Wishlist
Safety and Health in Construction
This free online Safety and Health in Construction course covers all of the most important aspects of health and safety in construction. The course starts by guiding you through the core processes involved in risk assessment and planning for safety. It then guides you through the safe handling of construction equipment, electrical devices, and other central construction resources, so that you are fully up-to-date on the main aspects of construction health and safety protocols.
Next, the course will show you how to identify different types of hazards and means of preventing accidents. You will learn how to how to report accidents, how to ensure that First Aid and welfare provisions are always on-site, and how to implement standard safety procedures for crisis moments. Finally, the course will guide you through some key legislation relating to construction health and safety that you need to be aware of.
Staying safe in any workplace is always of the highest importance. But when it comes to construction, the amount of potential workplace hazards is considerably higher than most other work environments. This makes it essential that everyone in the construction industry is aware of the central health and safety standards that are taught, for free, in this course. So, check out the course today, and learn something really useful in just a few short hours.
[[comments.length]] Comments
[[(comment.user) ? comment.user.first_name+' '+comment.user.last_name : comment.name+'(anonymous)']]
[[ formatDate(comment.created_at) | date:'medium']]
[[ comment.text ]]
[[(comment.user) ? comment.user.first_name+' '+comment.user.last_name : comment.name+'(anonymous)']]
[[ formatDate(comment.created_at) | date:'medium']]
[[ comment.text ]]