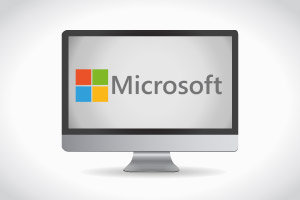 Wishlist
Microsoft Digital Literacy - Computer Security and Privacy
This course begins by teaching you about computer security and privacy. You will look into the different human and computer threats as well as the measures that need to be undertaken in order to protect the data stored in it. You will learn how to handle your email and instant messaging accounts, secure your online transactions, and keep online predators away. You will also study the ethical and legal issues related to Internet usage.

You will then learn how to keep your computer secure and updated to protect it from different security and privacy threats which can be in the form of natural disasters, human errors or accidents, malicious acts like theft, unauthorized access by computer hackers, or virus attacks. In addition, you will look into computer ethics such as plagiarism and software piracy as well as intellectual property, copyright violation and prevention, and legal concerns with information exchange, and more!

This course teaches the most important principles that need to be considered to avoid threats to your computer. Upon the completion of this course, you will also gain a good understanding of the best practices for securing online transactions. You will learn how to keep your computer up-to-date as well as be more aware of copyright violations, computer ethics, and legal concerns so make sure to check this course out!
[[comments.length]] Comments
[[(comment.user) ? comment.user.first_name+' '+comment.user.last_name : comment.name+'(anonymous)']]
[[ formatDate(comment.created_at) | date:'medium']]
[[ comment.text ]]
[[(comment.user) ? comment.user.first_name+' '+comment.user.last_name : comment.name+'(anonymous)']]
[[ formatDate(comment.created_at) | date:'medium']]
[[ comment.text ]]