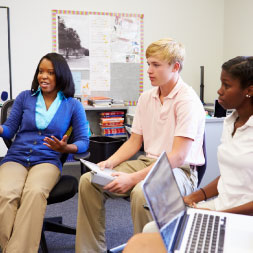 Wishlist
Get Safe - Work Safe - Safety and Health for Senior Cycle Students
This course begins with an introduction to workplace health and safety. You will look into the different types of hazard, particularly in the workplace. You will study the definition of hazard and risk, and learn about risk measurement and assessment. In addition, this course will discuss risk control, movement, and the use of chemicals. It will also discuss different control measures that you will find useful when the need arises.

You will then look into the safety statement which is a legal requirement for all employers describing how health and safety within the company are managed. It also states the duties of the employer to the employees when it comes to managing risks and hazards in the workplace. This course will also teach you about accident and incident reporting. You will look into the importance of providing a safe place to work, and more.

Every worker desires to work in a safe and protected atmosphere. This is why workplace safety and health is very important in any industry. To be able to promote the wellness of both employees and employers, a better understanding of the key factors is crucial. Upon the completion of this course, you will learn how to control risks, plan safety statements, and learn the best way to report accidents and incidents. Health and safety training is essential for any member of the workforce, get started today!
[[comments.length]] Comments
[[(comment.user) ? comment.user.first_name+' '+comment.user.last_name : comment.name+'(anonymous)']]
[[ formatDate(comment.created_at) | date:'medium']]
[[ comment.text ]]
[[(comment.user) ? comment.user.first_name+' '+comment.user.last_name : comment.name+'(anonymous)']]
[[ formatDate(comment.created_at) | date:'medium']]
[[ comment.text ]]