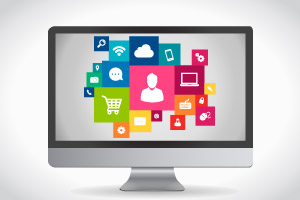 Wishlist
ALISON ABC IT - Computer Training Suite
Computer skills are the key to the modern world. But a huge amount of people don't fully understand all the things they can do with their computers. There are so many features that they don't know how to use, so many possibilities they are not taking advantage of. Many people think they know the basics about computers, but really don't.
This free course will first run you through all the basic concepts and techniques of computing. The course will then cover Microsoft computer applications so that you can fully use these vital tools of modern life. It will train you in touch typing, so that using your computer becomes smoother and easier. It will then run you through more advanced functions such as data input and formatting, before finally running you through really practical uses of your new knowledge.
This course is designed to make sure you can use your computer to its fullest, even if you already think you are doing so. Computer skills can do so much for so many, and even if you are already a proficient computer user, you can get a lot out of this course. There are tools and functions in this little machine that you never knew about. This course will guide you through some of the best ones.
[[comments.length]] Comments
[[(comment.user) ? comment.user.first_name+' '+comment.user.last_name : comment.name+'(anonymous)']]
[[ formatDate(comment.created_at) | date:'medium']]
[[ comment.text ]]
[[(comment.user) ? comment.user.first_name+' '+comment.user.last_name : comment.name+'(anonymous)']]
[[ formatDate(comment.created_at) | date:'medium']]
[[ comment.text ]]