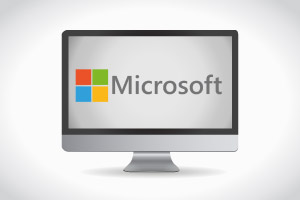 Wishlist
Microsoft Digital Literacy - The Internet and the World Wide Web
This course begins with an introduction to the Internet and the World Wide Web. You will study the uses of the Internet, the requirements for an Internet connection, and the types of Internet connections. You will also learn that bandwidth is the amount of data that can be transmitted over a network in a certain amount of time and is measured in Mbps (megabits per second), kbps (kilobits per second), and bps (bits per second).

You will then be introduced to Web addresses also known as Uniform Resource Locator (URL). This course will teach you how to work with Internet Explorer 7 and use it to search for information. You will learn how to write and send emails and manage email messages as well as get an overview of email etiquette. In addition, you will be introduced to e-commerce, online community, instant messaging apps, and web publishing.

The Internet is a limitless space where people can have access to infinite amounts of information and resources. It is also where a large amount of knowledge comes from. Upon the completion of this course, you will be able to easily connect to the Internet, browse Web pages, navigate Web sites, use search engines to find information, and exchange email with others. It will also allow you to connect with your loved ones using instant messaging so make sure to check out this course and stay connected to the world.
[[comments.length]] Comments
[[(comment.user) ? comment.user.first_name+' '+comment.user.last_name : comment.name+'(anonymous)']]
[[ formatDate(comment.created_at) | date:'medium']]
[[ comment.text ]]
[[(comment.user) ? comment.user.first_name+' '+comment.user.last_name : comment.name+'(anonymous)']]
[[ formatDate(comment.created_at) | date:'medium']]
[[ comment.text ]]