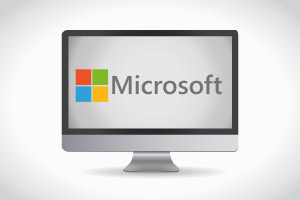 Wishlist
Microsoft Digital Literacy - Productivity Programs
Your computer can perform tasks such as draft a letter, create a project report, make a sales presentation, maintain your personal accounts, or manage customer information. This course begins by discussing the functionality of different Microsoft productivity programs. You will study the features and commands they share and learn how to use a word processor. You will learn how to use a spreadsheet and work with presentation programs as well as create and store information in a database.

You will then look into the features and commands of the different productivity programs as well as the main components of the user interface, keyboard shortcuts, and various key combinations. This course will also teach you the tasks that you can perform by using a word processor. You will learn how to work with text, tables, and pictures. In addition, you will also look into the benefits of desktop publishing (DTP).

A spreadsheet is a table in which you can store and organize data, and also perform numeric calculations. Upon the completion of this course, you will also be able to perform basic mathematical tasks and create charts and graphs in a spreadsheet. In addition, you will learn about the various options available for printing a spreadsheet, plus a whole lot more so make sure to check out this course and enhance your computer skills today!
[[comments.length]] Comments
[[(comment.user) ? comment.user.first_name+' '+comment.user.last_name : comment.name+'(anonymous)']]
[[ formatDate(comment.created_at) | date:'medium']]
[[ comment.text ]]
[[(comment.user) ? comment.user.first_name+' '+comment.user.last_name : comment.name+'(anonymous)']]
[[ formatDate(comment.created_at) | date:'medium']]
[[ comment.text ]]