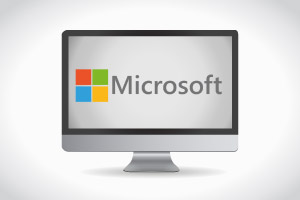 Wishlist
Microsoft Digital Literacy - IT Basics, Internet & Productivity Programs
What is computer literacy? Computer literacy is defined as the knowledge of basic hardware, software, and Internet concepts that allows one to use personal computers for important activities such as data entry, word processing, spreadsheets, and electronic communications. This course will first introduce you to the Internet and the World Wide Web. It will teach you about the uses of the Internet, the requirements for an Internet connection, the types of Internet connection, and bandwidth.
Next, you will get an overview of Web addresses, and will learn how to use Internet Explorer and search for information. You will then study e-commerce, how to write, send, and manage email messages, as well as proper email etiquette. You will also learn about online communities, how instant messaging works, and how to publish on the web. Finally, you will learn about productivity programs, computer security, and most importantly, computer basics.
This Microsoft Digital Literacy - IT Basics, Internet & Productivity Programs course contains computer literacy lessons that are useful for those who have little or no knowledge of the internet and computers. No matter how new somebody is to computers, this course will guide them through the most important elements of computer usage and get them started on this vital modern technology in no time. So, start the course now and learn some valuable computer literacy skills by the end of the week.
[[comments.length]] Comments
[[(comment.user) ? comment.user.first_name+' '+comment.user.last_name : comment.name+'(anonymous)']]
[[ formatDate(comment.created_at) | date:'medium']]
[[ comment.text ]]
[[(comment.user) ? comment.user.first_name+' '+comment.user.last_name : comment.name+'(anonymous)']]
[[ formatDate(comment.created_at) | date:'medium']]
[[ comment.text ]]