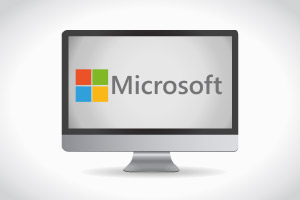 Wishlist
Microsoft Digital Literacy - Computer Basics
Computer skills open doors. If you are just getting started with computer skills, or know someone who really needs to, then this is the high quality course for you. The course introduces you to basic computer skills, guides you through the components of a computer, explores operating system basics, and shows you how to use a mouse and a keyboard.
Upon completion of this course you will know how to manage files and folders on your computer more efficiently. You will be aware of the different types of computers available, and have a strong understanding of the concepts of memory, computer performance and programs. You will also have learned about Windows Vista GUI and menu options. This will be a great start on your computer literacy journey.
There are many illiterate people in the world who can't really read. There are even more computer illiterate people who can't really use computers, even if they think they can. Computer literacy is perhaps the most important personal and professional skill of the 21st century, and you have the motivation to get an Alison certification in it. With this course, you can ensure that you or your friend can join the global community through their screens. This is an empowering and confidence-building act, so keep going!
[[comments.length]] Comments
[[(comment.user) ? comment.user.first_name+' '+comment.user.last_name : comment.name+'(anonymous)']]
[[ formatDate(comment.created_at) | date:'medium']]
[[ comment.text ]]
[[(comment.user) ? comment.user.first_name+' '+comment.user.last_name : comment.name+'(anonymous)']]
[[ formatDate(comment.created_at) | date:'medium']]
[[ comment.text ]]