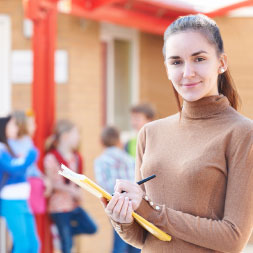 Wishlist
An Introduction to Managing Safety and Health in Schools
This course will first introduce you to hazard and risk. A hazard is any agent that can cause harm or damage to humans, property, or the environment while risk is the probability that exposure to a hazard will lead to a negative consequence. You will study different types of hazard and learn how to measure and assess risks. You will also look into the different control methods and how to work safely.

You will then look into the common risks that occur in the workplace as well as how to perform emergency planning and report accidents and dangerous occurrences. This course will also cover an accident report scenario to give you a better insight into the subject. You will also study health and safety management system as well as the obligations of the safety committee. The health and safety responsibility that you need to be aware of in a school will be clear after studying this course.

The importance of keeping schools safe is the primary focus of this course. It will allow children to look forward to being in an environment that promotes social and creative learning. Meeting the basic safety needs of the children and promoting school safety is very important as they help create a space for them to explore, learn, and grow. Upon the completion of this course, you will have better insight into how to ensure the health and safety of children in your role as an educator.
[[comments.length]] Comments
[[(comment.user) ? comment.user.first_name+' '+comment.user.last_name : comment.name+'(anonymous)']]
[[ formatDate(comment.created_at) | date:'medium']]
[[ comment.text ]]
[[(comment.user) ? comment.user.first_name+' '+comment.user.last_name : comment.name+'(anonymous)']]
[[ formatDate(comment.created_at) | date:'medium']]
[[ comment.text ]]